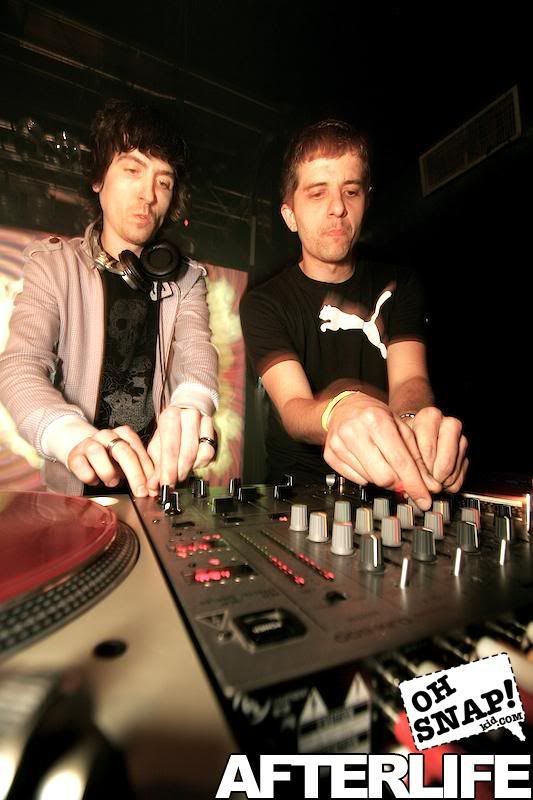 Eric E and D-Rail of Your Dirty Habit, out of Charlotte NC, will be coming through our fine city of Tallahassee this Thursday, the 20th of November. YDH have been around for quite some time now and have been rockin' shit with their clever and catchy remixes and original works. They have been shown much blog love from IHEARTCOMIX to Kissatlanta, and that sort of attention doesn't seem to be stopping...

Eric and D also have an EP out that is available on Beatport as well - so if you find yourself in the market, I highly recommend picking that up... Oh and check out the Your Dirty Habit Myspace Page, some killer Flash design going on there... http://www.myspace.com/yourdirtyhabit

To would be good to also note that Your Dirty Habit's visit and performance will mark the first night of Steve Lurkel's and Yours Truly's newest dance party in Capital of the Sunshine State.... Aptly titled "Menace Beach," this first night will also be featuring founding Penned Madness Crew members James C and Panzerbjorn!



To get you all in the groove, here are some of YDH's remixes that have been floating around...


Duran Duran - A View To a Kill (Your Dirty Habit Remix)


Justice - D.A.N.C.E. (Your Dirty Habit remix)


Katy Perry - I Kissed a Girl (Your Dirty Habit Remix)


Ocelot - Lo Sforzo (Your Dirty Habit Remix)


Christopher Kincaid - Overcomers (Your Dirty Habit remix)


Rockwell - Somebody's Watching Me (Your Dirty Habit + Trill Bass Remix)


Your Dirty Habit - Epic (Dub Mix)


Your Dirty Habit - Theme (Beta Version)


That's right, get excited...



-Manley, Himself