Well let me take just a few sentences to fill you in on some stuffz!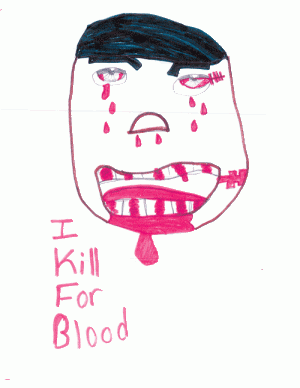 I'm E.Strange, I'm an Orlando area Producer/Dj/Promoter... I got started with dance music back in 05 when I was first turned on to the heavy styles of DNB (drum n bass). After that it was a down hill spiral in to every facet of dance music I could get my hands on to. I started hanging out and listening to the music that was being played at the parties I was going to and just knew that I had to be a part of it all! After countless weeks of badgering and straight up annoyance I was finally given a position on the promotional team for the local parties that happen in Orlando. So now jump forward a year and a half and here I am today with the opening spot at two parties here in Florida, one here in Orlando at Crush which is held every Monday night at BackBooth and a party out in Tampa called Pulp which is held every Friday at Czar.
Now that you know a little more about me I think we can get in to some really awesome music!!
First up we have a fellow by the name of
FIGURE
. Yea its tru... You've seen this guy on here before but what can I say, dude has some killer stuff!!!! Well a couple of nights ago the man finished up this really awesome track entitled "Midnight Risks" now this ish right here BANGS!! From start to finish it bangs! If this song was a big strong Italian man it would bang your mom out. Watch out for this man... Seriously... big things are gonna come from him!!!
His album will be available for download on BeatPort and Itunes Jan. 26th thanks to the fine people at KidwithoutRadio records from San Fran!!
Figure - Midnight Risks
Then next we have
NONEWYORK
who all so have been on this blog before but I just can't get enough of these two tracks! Talk about some party BANGIN for sure!!! First up is a song about doing Cocaine... HaHa!! This track bangs out the crippling basslines that just leave you utterly speechless whilst your trying to dance your pretty little coked out heart out!!! :-P
(Taken down cause it Goes live on Beatport Jan. 21st!!!)
( Now... Side note real quick... I love songs about drugs... They all ways bring a smile to my face when I hear them out... Its not cause I'm some drug crazed loony but I mean come on how can you not laugh when you hear some one shouting about cocaine!!)
And the next one by
NONEWYORK
says it all with it's title... DANCE ALL NIGHT THEN GO FUCK!! You'll get the picture soon enough ol' trusty blogger!!!.... (wait for the second drop on this one... you'll shit your self)
(Taken down cause it Goes live on Beatport Jan. 21st!!!)
well every one... it was great writing this.... meet me here again tomorrow, same place same time
- E.Strange