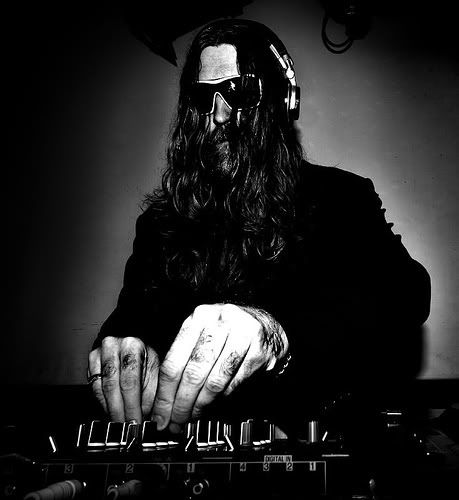 "Times like these need music like this. Serious, hard and deeply rhythmic sounds are exactly what will set us free from the static that currently surrounds us." - Tommie Sunshine
So Tommie Sunshine just put out a ep on ULTRA called Toyko Pollution. Along with myself , Bit Thief , Jayou , NoNewYork , Kitch 'n Sync ,and Ill Diablo remixed it. The release is super solid , the remixes span about every style of new dance music from Dubstep to Hard Bassline geek work. I'm basically sharing with you all of the exclusive work in light of this release that happened for this after the release dropped. The ep is available on Itunes and Beatport , go support him if you dig these tracks! But , because I love you PM readers I'm giving you my remix I did for free in 320! I tried to go for a droney hover Buzz track , and I'm pretty sure it worked.
Tommie Sunshine - Tokyo Pollution (Figure remix)
Ok so here the work I mentioned that came after this release.
Below is a list of the 4 tracks inside the zip that is directly linked.
Tommie Sunshine – Tokyo Pollution [Il Diablo's Bassline rmx]
T. Sunshine – Dance Among The Ruins [The Disco Villains FRESCO rmx]
Marc Romboy vs. Tommie Sunshine - Bodyjack [Dan Aux's Way Crazies rmx]
Fall Out Boy – I Don't Care [Tommie Sunshine & Mightyfools rmx]
Tommie Sunshine - EXCLUSIVE ZIP!
Tommie also banged out this solid summer mix! Tons of really good tracks.
intro: Stagga - The LSD User
1. Little Boots - Remedy [Disco Bloodbath Remix]
2. Hatiras - 6 Million [Club Mix]
3. Santiago & Bushido feat. Colette - Make Me Feel [Original Mix]
4. HiJack - Party People [Bootleg Mix]
5. The Count & Sinden - Mega
6. Major Lazer & Afrojack - Pon De Floor [Laidback Luke feat. DJ Auri PS Version]
7. M.I.A. - Uraqt [Angger Dimas Remix]
8. Silvio Ecomo & Chuckie - Moombah [Afrojack Remix]
9. Vitalic - Terminateur Benelux [Extended Mix]
10. Tom Deluxx – Reactivate
11. Wolfgang Gartner - Bounce [Original Mix]
12. Will Bailey & Mikey Hook – Turn Out The Intro
13. MPHO - Box N Locks [Armand Van Helden Dub]
14. D.I.M. & TAI - Lyposuct [Original Mix]
15. Duck Sauce – You're Nasty
16. Squash 84 - Disco 3000 [Original Mix]
17. Wolfgang Gartner - Hook Shot
18. Remi Nicole - Standing Tears Apart [A1 Bassline 'Jump Up Summer' Remix]
Tommie Sunshine - Summer Journey mixtape
- FIGURE