Well shit I have had a couple of crazy crazy weeks and I'm sooo happy about tons of new exciting things in the works!! First off we're starting a new party in Orlando called
J.E.S.U.S.
haha yea that's really the name of the party....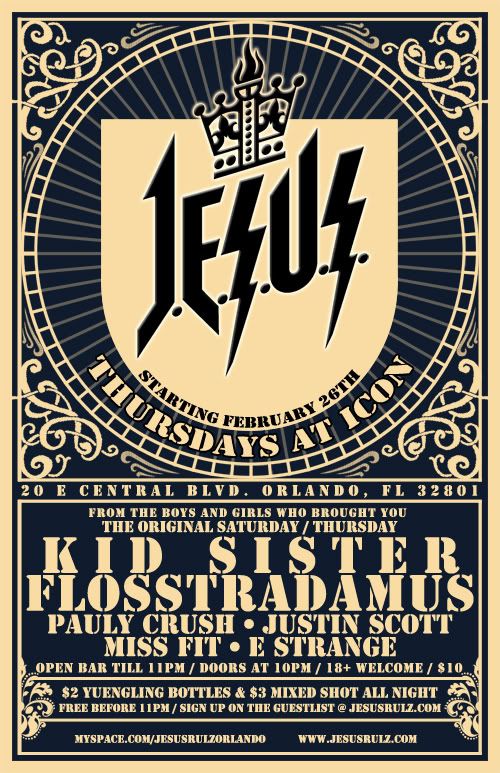 Huge things are comin' for Orlando thats for damn sure!!! sooo stoked!!
Now for what you came here for! Here's some inbox love we got from the likes of Mustard Pimp, Death to the Throne, and Minus
Mustard Pimp - Rubik
DEATH TO THE THRONE - Teen Angst (DEATH TO THE THRONE REMIX)
TC/Minus - Wheres My Money (Minus Remix)
My boy Figure keeps fuckin' dropin' that nasty and this song here is really awesome... wait for the break down in this one kids... Its all about the horns!!
Figure - Walrus (Original mix)
-
E.Strange
Editorial!:
Hey, Manley here... I just had to include this other Death To The Throne track we got in, this crazy M.I.A. acapella experiment thingy they did... Get it folks!


DEATH TO THE THRONE - new M.I.A. song (DEATH TO THE THRONE REMIX!!!!!!!!!!!)